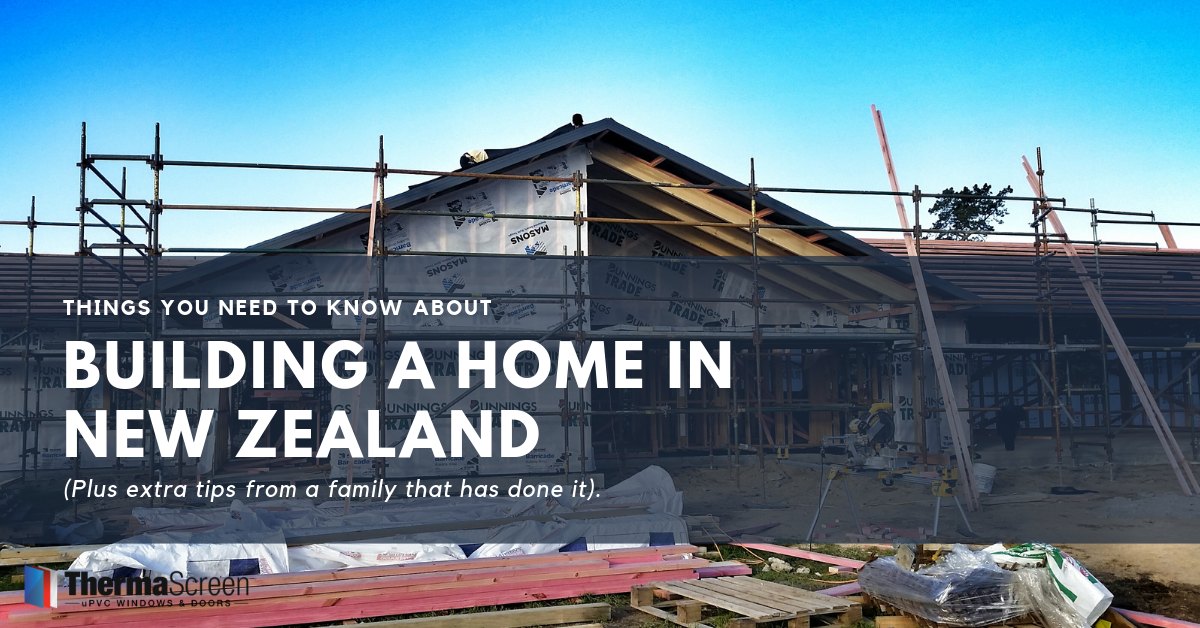 Building a home in NZ can be a very rewarding process. You get to create something that is uniquely yours and tailored to your needs and desires.  It is also your greatest single investment for most families and the one possession that provides the most stability, utility, comfort, and security to your lives. This may be the most important purchase of your life and you want done correctly the first time.  However, knowing what to do and what options there are can be daunting for anyone.  This document is designed to help guide you through what you should expect and point out some of the things that you may want to know but didn't even know to look for.
We are an American AND Kiwi family that have commissioned new houses and remodeled existing houses in the US and in New Zealand.  We have experience with building code and common practices in both countries.  Though some of the practices between the countries are similar, there are some that are starkly different.  Realizing this, we were able to select the best of both countries building codes and common practices to create a house that may be better than following only one country's minimum building code may have allowed.
With that stated, please keep in mind that any country's building codes are a minimum set of requirements. Though many builders have used building code as a goalpost, you should never feel limited to minimum requirements set out by the NZ Building Code (NZBC). Even the Building Research Association of New Zealand (BRANZ) states that the NZBC is a bare minimum and "should be exceeded". However, only 16% of houses before council have exceeded minimum building code in any way according to building consent officers. This means that 84% of New Zealanders can and need to do better.
Even the latest NZBC can be dramatically different from the building code in other countries. Sometimes this can be for the better, but sometimes the building code is different because it is just outdated.  Unfortunately, this isn't news to those familiar with the NZBC. Andrew Eagles, CEO of the New Zealand Breen Build Council stated: "We lose twice the amount of heat from our houses compared to houses in the UK and Europe", "Our building code still doesn't even provide for minimum standards relating to efficient heating, lighting, house orientation (for passive heat gain), ventilation that can significantly reduce moisture build-up, and thermal bridging, which address those areas around doors and windows."
Though building above building code minimums may result in additional upfront building costs, studies have shown that the long-term benefits outweigh the initial costs. If the 100,000 Kiwibuild Homes were built to a higher Homestar 6 standard (the minimum Homestar rating) instead of NZBC minimums, there would be an additional 2.0% - 2.6% increase in building costs, but a net gain of $331m, of which $191m would be in private benefits to those homeowners, and an additional $139m in social benefits like reduced healthcare and water usage. These savings don't include additional non-monetary benefits like reduced CO2 emissions or reduced wastes.
Private homes build to the minimum Homestar 6 standard would see an increased build cost of around 1.5% but see annual energy savings of $500 compared to minimum NZBC standards.  In addition, your banks may even offer you discounted interest rates and fee waivers with annual savings of about $1000. Building to a higher code can quickly offer savings
Industry experts outside of NZ investigated the NZBC and found that is insufficient for modern times and our climate.  In 2017, the International Energy Agency (IEA) said New Zealand's Building Code is below the standards required of most IEA countries with comparable climates. The Organisation for Economic Co-operation and Development chimed in too, saying the New Zealand Government "should consider modernising the Building Code; its standards are less stringent than those of many OECD countries".  The results showed that the NZBC is decades behind other countries minimum practices.
Building to an outdated minimum building code can have an impact on our comfort and our health. The recommended minimum temperature for a living room (statistically the warmest room in the house) is 18°C. When temperatures dip below 18C, the chances of developing respiratory illnesses rises. However, average temperatures range much less than 18°C in NZ (in Table below) with the average daily indoor temperature in the winter months for most New Zealand houses is just 16°C. The bedroom and nighttime temperatures are significantly below the recommended minimum. This is one reason why New Zealand is overrepresented among OECD countries when considering respiratory illness.
Mean Temperatures: Living Room, Bedroom, and Ambient
Room
Mean Temperatures (°C)
Morning
Day
Evening
Night
Living Room
13.5
15.8
17.8
14.8
Bedroom
12.6
14.2
15.0
13.6
Ambient
7.8
12.0
9.4
7.6
With even minimal improvements over select requirements of the NZBC, houses can be made much warmer and cozier. Not only will you be more comfortable, but these changes can save you significant money over time.  BRANZ stated that simple options like choosing high performance windows like PVC windows instead of basic aluminium can save those New Zealanders already getting windows over $730m of heating costs in the first 20 years. That is HUGE for just using higher performance windows.
Our experience in both the US and NZ give us some insight as to some of the more basic aspects you may want to strive for.  We want to share those with you to ensure that you can benefit from our experiences, and mistakes, to build a comfortable home that you will love.
This series of articles is designed to provide some insight from those that both have built and remodeled before both inside and outside of New Zealand. We will share some of our recommendations on how to make the entire process of building a home easier, how to improve your comfort and security, and also how to maintain / increase the resale value of your homes by discussing some home features that haven't hit New Zealand yet.
This series will be broken into the following sections: