Why is vinyl so special?
Vinyl (also called uPVC) has been replacing wood and aluminium window frames across the world since the 1950's because of it's improved thermal insulation, durability, and physical properties. Vinyl windows now account for over 60% of all residential window sales in the US.
One major reason for its increase in popularity is because vinyl is an insulator, unlike aluminum. It helps keep your home more comfortable by minimizing heat transfer through your joinery. This minimizes or even eliminates condensation on the inside of the window frame. Vinyl is also very durable, will not rot, does not corrode even when exposed to salt water, is impervious to bugs, and never needs to be painted.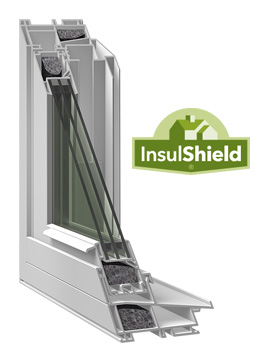 Vinyl windows with double panes can save up to 80% heat loss compared to single-pane aluminum windows
Vinyl windows perform better when it comes to this important contemporary issue. They are designed to provide the industry's best energy efficiency.
In contrast, aluminum windows are notorious for acting like radiators, bringing unwanted heat from the outside into the room. They also conduct cold in the same way, which results in condensation and mold. To prevent this, aluminium windows can be specially protected with "thermal breaks," to compete with vinyl windows for energy efficiency. This is an upgrade and adds to their cost. Ironically, the material used for a thermal break may be vinyl.
To illustrate this, on the right is a table showing how quickly heat is transferred by common materials. The higher the number, the faster the heat is transferred.
Aluminium transfers heat quickly, which is why it was commonly used in cookware.
Aluminium is certainly not ideal for keeping the inside of your house warm on a cold day, or preventing condensation on the inside of the window frame.
Compare this with vinyl, which is over a 1000 times more insulating - keeping indoor temperatures comfortable all year around, and dramatically reducing condensation. Since our frames are all vinyl, you will never need to pay for an upgrade to get a "thermal break".
Argon-filled, double-pane glass is a standard feature on all our windows, not an upgrade.
| Material | Heat transfer* |
| --- | --- |
| Diamond | 1000 |
| Silver | 428 |
| Copper | 401 |
| Gold | 318 |
| Aluminum | 237 |
| Brass | 125 |
| Glass | 1.11 |
| Vinyl | 0.19 |
| Fiberglass | .045 |
| Polystyrene (styrofoam) | .040 |
| Air | .026 |
| Argon | .016 |
| Vacuum | 0.00 |
How does this affect a window's overall performance?
Below is a comparison of average window thermal performance for aluminium frames, thermally broken aluminium frames, typical vinyl frames, and Pella multi-chambered standard vinyl frames.  R-Values are commonly used to measure the insulating properties of materials with the higher R-Value being a better insulator.  The U-Factor is a measure of the amount of heat transferred and is the inverse of the R-Value (U = 1/R). The lowest U-Factor, and the least amount of heat transferred is better.  Each of these measurements is shown in both Metric and Imperial units.

By comparing the values from the above table, a Pella low-e double glazing window with argon is over twice as insulating as its' aluminium counterpart with the same glazing.  The Pella double glazed low-e window with argon fill is 58% more insulating than the tested thermally broken aluminium window with the same glazing.
How Else Does Vinyl Compare to Aluminium?
Welded Corners
All Pella vinyl windows have welded corners. These welds are strong and durable, and completely weather resistant. The welding of multiple chambers within the frame (see above) also help resist warping and twisting due to external forces. This makes a strong window that is more durable and withstands the rigors of everyday usage.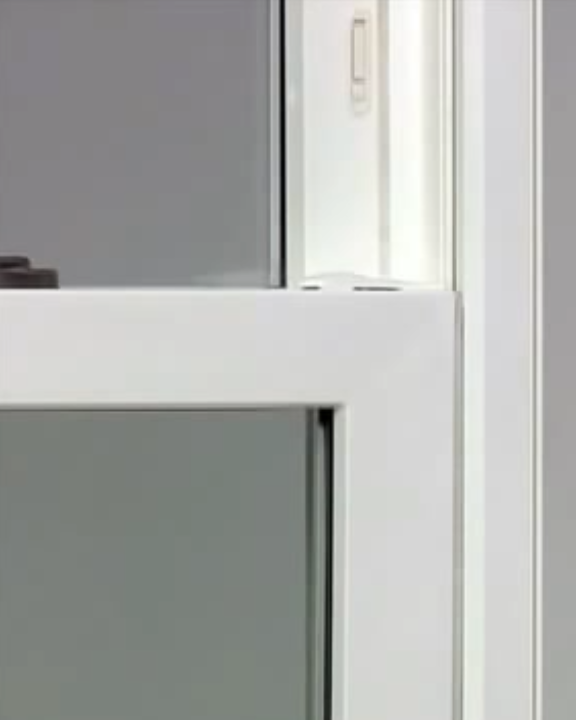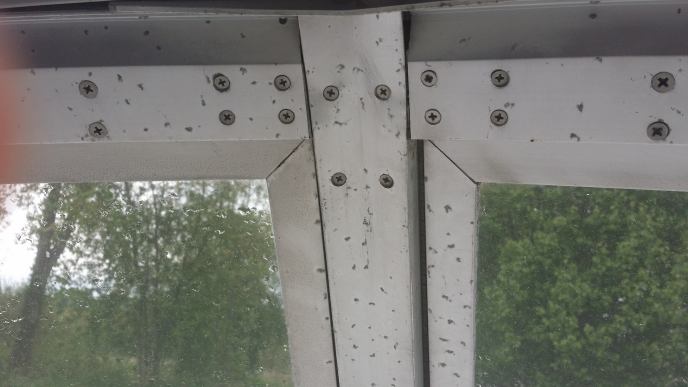 Durability
Vinyl is resistant to scratching, cracking, and denting. If scratched, the colour doesn't change since the vinyl is the same colour throughout. Vinyl is also impervious to corrosion, so great for salty environments. This corrosion resistance is also why vinyl is also used in water pipes.
Aluminum is also resistant to scratching and cracking. However, when scratched, the paint or powder coat can be removed revealing bare metal. Slightly more prone to dents. Also prone to pitting, especially in salty environments.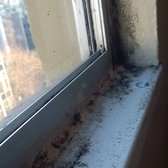 Condensation
The superior insulation properties of vinyl frames virtually eliminate everyday condensation. Condensation on the glass is possible, but greatly reduced with double paned glass and argon filling.
During cooler weather, even double pane aluminum windows will cause condensation due to heat transfer through the window frame. This can lead to mold and unsightly water damage. Condensation on the glass is also possible, but greatly reduced with double panes and argon filling.
Maintenance
Vinyl windows never need to be repainted or stained because they are the same colour throughout. They are also highly resistant to dust and dirt, and are easily cleaned.
Aluminium windows need to be lubricated regularly because they contain metal on metal movements. When scratched, they may require painting to cover scratches. New and smooth finishes can be easily cleaned.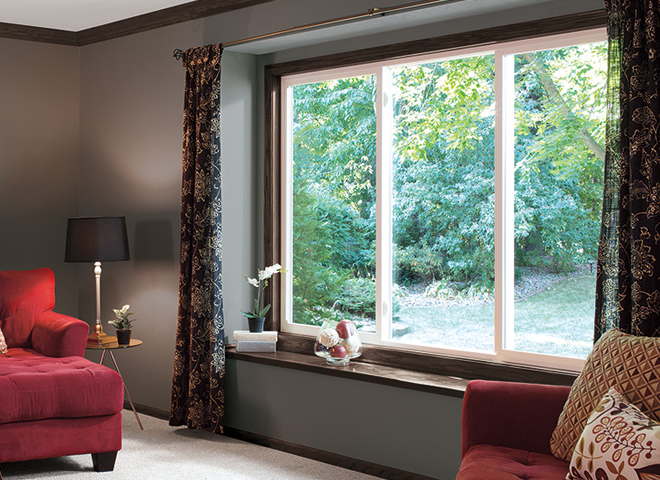 Percentage of Total Markets
In other countries, vinyl is the most popular residential window material. In the US, over 60% of all new windows are vinyl, and that percentage is rising. Approximately 35% is shared between both wood and aluminium windows.
An independent construction consulting firm Principia states that the reason is because "common selling points for vinyl and composite windows include lower cost which can be half the cost of wood, scratch resistant, reduced warping, and eliminating the need to repaint. Although many alternative materials offer these features, pricing can be a major tiebreaker among selection criteria."
Did you know, all ThermaScreen windows come with seamlessly integrated insect screens?
Whether you prefer the NZ traditional awning style, casement style, or horizontal or vertical sliding windows that eliminate injuries to those walking outside of the home, all windows come standard with integrated (not after market, upgrade, or add-on) insect screens.