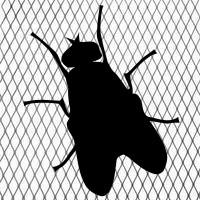 Though New Zealand has some great warmer days in which you may frequently open your windows, most people rarely open their windows during winter months. Therefore, it may be a good idea to remove and store your window screens when they aren't needed. There are a some advantages to doing this which have been outlined below.
Letting in more natural light – Though window screens filter out unwanted debris and insects, they also reduce a little of the light that comes through your windows. In summer months, this can actually be an advantage in reducing the amount of heat and UV light that enters your home. In the winter months, it may help to allow just a little more light and heat inside. Removing and storing your window screens will allow for that much more light to fill your home. This helps improve the solar heat gain during the winter months when it is needed more.
Reducing buildup on your windows and screens – The purpose of a screen is to filter debris from the air, and it does this even when the window is closed. Air will still move through the screen as it moves past the window and can still deposit dust on the screen and window. When it rains, the captured dust can rinse off of the screen and onto your window causing water spots. Removing and storing your screens can help minimize the persistence of water spots. For areas where snow is present, it can also prevent deposits of snow between the screen and the window.
Extend the life of your screens – The screen material itself typically lasts between 10 and 15 years. However, the New Zealand winter months can be quite rainy with higher winds. Both the wind and rain can wear down screens faster, so removing and storing your screens can extend the life of your screens.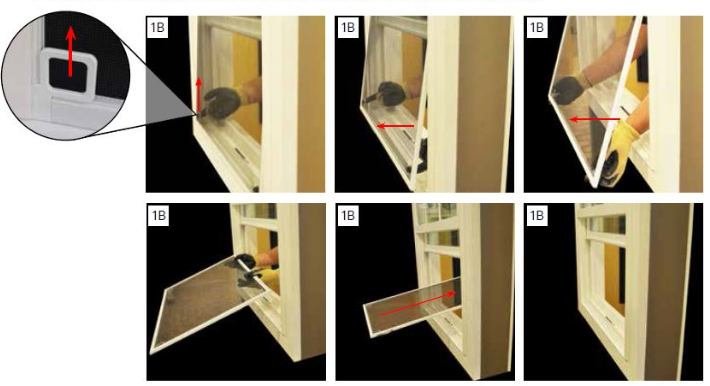 The actual process of removing window screens is quite simple and outlined here for hung windows, here for sliding windows, and here for casement or awning style windows. After the screen is first removed, that would also be a great time to rinse it off with a spray from a garden hose to remove any collected dust or spider webs. When the screens and frames are dry, label the windows with numbered masking tape to ensure that the screens are placed back in the correct window. Screens can then easily be stored vertically in an attic or garage where they will not be damaged or punctured.