Introducing American-style vinyl windows from Pella, with integrated insect screens.
A home should bring warmth and happiness into your life.
Whether you're building your dream house or renovating, the right windows can either invite, or become a barrier to bringing the beauty of New Zealand into your space.
The right windows will not only enhance your view, but also keep your home comfortable all year around. Each vinyl window's integrated insect screen allows you to fully open any window and ensure outdoor pests, like flies and mosquitoes, stay outside where they belong. Don't feel trapped in your home, a victim of insects.
What Sets Us Apart?
Our windows offer core benefits as STANDARD that other companies often charge expensive upgrades for, if they are available at all.
Our STANDARD window frames are naturally insulating. Our vinyl frames transmit 1000x less heat than aluminium. No need for a thermal break upgrade.
Our STANDARD glass is more insulating. We use double paned glass, with the improved insulation of argon, and glass with protective low-e coatings to remove more damaging UV and warming IR light, but still lets in visible light; unlike tinting.
Our STANDARD style of window is safer for those outside the home. Sliding and Hung windows are not costly 'upgrades'.
Our STANDARD windows naturally keep bugs out while letting the breezes in. Our windows offer integrated but removable screens that don't need to be touched to open or close your window.
Our STANDARD windows utilize American economy of scale and significant competition to keep prices low. This gives you all of these benefits, but a price that is still comparable to basic aluminium windows.
Want to find out more about our benefits?
Take a look at some more detailed information.
A quality product from a reputable source
ThermaScreen proudly imports Pella brand windows from the United States. Whether building a new home or renovating an existing one, you want the best options to fit your needs. We fully encourage you to do your research into any products you are considering. We are also here to help.
To start, Pella has been in business since 1925, and is a leader in vinyl windows. They have multiple manufacturing facilities with over 1.8 million square feet (> 167,000 m2) of manufacturing capacity and over 3,300 employees in just their Iowa facility to ensure that your order is manufactured quickly, and strict quality control to ensure that it is manufactured correctly.
Pella windows and doors have also been the recipients of the prestigious Energy Star Most Efficient Products awards. In addition to their energy efficiency, Pella windows have also received the International Hallmark Certification for their windows and doors. This program prescribes all of the testing needed for New Zealand standards, in addition to many that aren't yet required for New Zealand.
There are a lot of different products that are available from Pella, and you can have access to all of them through ThermaScreen Windows. These include vinyl windows and sliding doors, fiberglass windows and doors, steel or fiberglass clad entry doors with sidelights and transoms, security features, and more...
This section contains a lot of information about Pella, their products, and vinyl windows in general. If you have any questions that aren't covered, we look forward to discussing them with you. Simply contact us.

keep cool in summer, warm in winter
Better insulation in the joinery and low-e glass means more comfort all year around
Each seamlessly integrated insect screen allows you to keep windows and doors open during hot summer months

No more injury caused by open windows
Our screened vinyl windows come in a variety of styles, including awning, casement, and sliding windows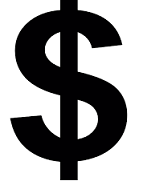 Using America's Economy of Scale and Increased Competition to Keep Quality Products Affordable
Next Step...
While we do screen our windows, we don't screen our calls or emails. Get in touch for questions or quotes today.