Introducing High-Performance uPVC Windows & Doors with Integrated Insect Screens
A Place of Warmth, Comfort and Happiness.
Whether you're building a dream home or renovating a pre-loved one, the right windows not only enhance your view but also keep your home comfortable all year round.
Our highly-insulating uPVC (vinyl) materials keep homes warm in winter and cool in summer, lowering heating and A/C bills, and preventing condensation.
What Sets Us Apart?
We import our windows from the United States. There are three main reasons for this.
High Energy Efficiency - The US has energy efficiency requirements for windows that are > 2x higher than NZ. In fact, US thermal performance requirements are so high that a double glazed aluminium window with all the expensive but optional NZ upgrades (including Low-E, Argon fill, and thermal break) won't meet minimum US efficiency requirements.
Proven uPVC Experience – The US has been testing uPVC windows since the 1970's and has decades more experience with uPVC performance standards. Though all US windows installed in NZ also must meet NZ requirements, additional US includes testing specifically for uPVC that NZ standards don't even contemplate yet like: uPVC corner weld strength, impact testing, or emergency safety egress (evacuation) clearances, among many others. We even surpass NZ requirements for UV exposure.
Insect Screens - All our windows from the US come with integrated insect screens.
As a result, our windows offer core benefits as STANDARD that other companies charge expensive upgrades for, if they are available at all.

Our STANDARD window frames are naturally insulating. Our uPVC frames transmit 1000x less heat than aluminium. No need for a thermal break upgrade.

Our STANDARD glass is more insulating. We use double paned glass, with the improved insulation of argon as our standard. Our standard glass already has two protective Low-E coatings to reflect more damaging UV and warming IR light, but still transmits visible light; unlike tinting.

Our STANDARD style of window is safer for those outside the home. Sliding and Hung windows are not costly 'upgrades'.

Our STANDARD windows naturally keep bugs out while letting the breezes in. All of our windows offer integrated but removable screens that don't need to be touched to open or close your window.

Our STANDARD windows utilize the American economy of scale and significant competition to keep prices low. This gives you all of these benefits, but a price that is still comparable to basic aluminium windows.
Insulation Is The Key
When it comes to home insulation, industry professionals often talk about "R-Values". It is quite a complex equation, but let's keep it simple.
The higher the R-Value, the more insulation there is against heat loss. Let's take a look at how our uPVC windows compare with standard (and upgraded) aluminium joinery.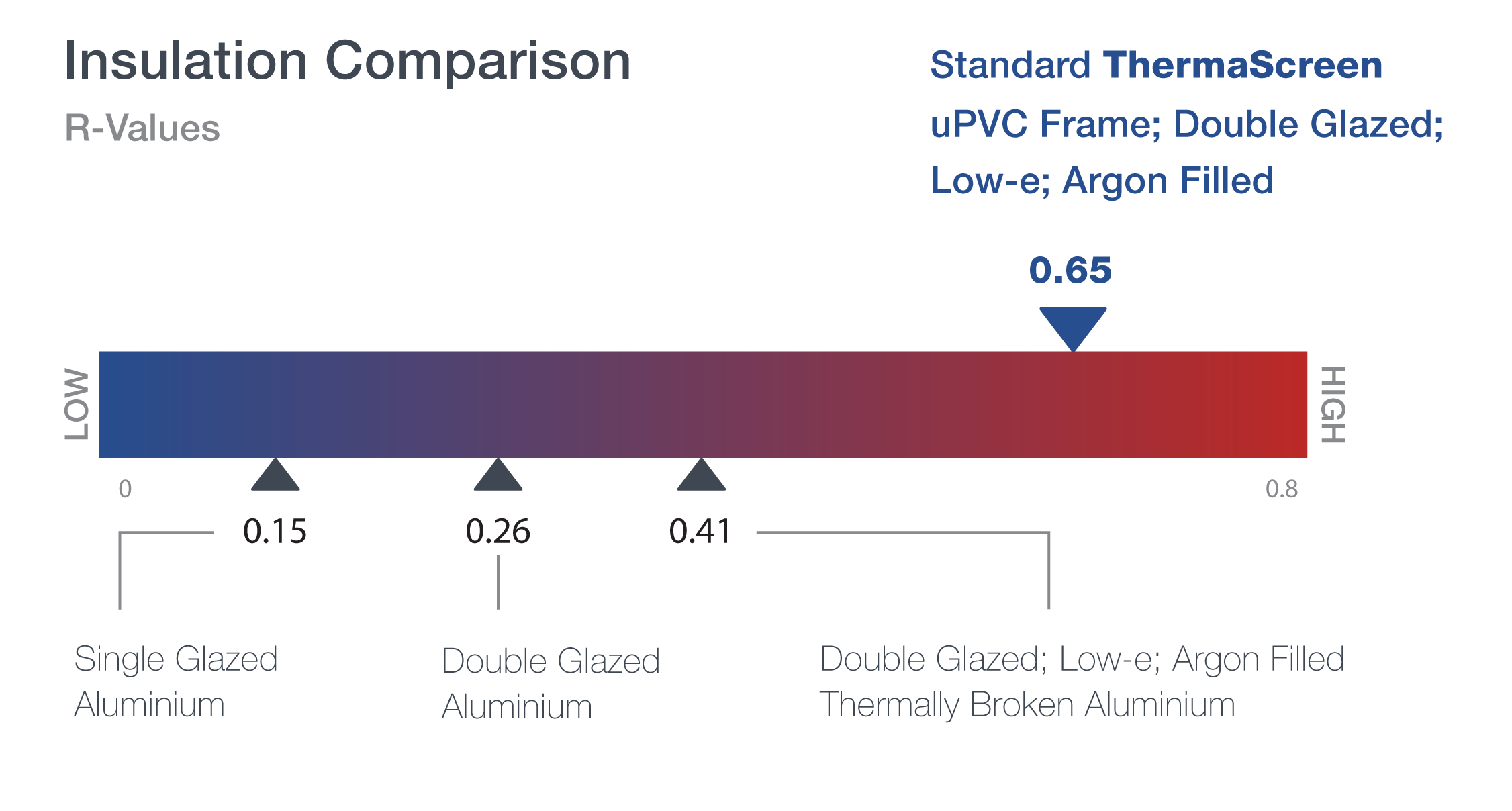 ThermaScreen's standard uPVC windows are 2.5 times more insulating than traditional double-glazed aluminium windows. Even if you pay for expensive aluminium upgrades, our entry-level windows are still 1.5 times more insulating.
The US just has higher performance standards than NZ.  The minimum acceptable R-Value in the US is 0.58, meaning that even a double paned aluminium window with all of the upgrades doesn't meet minimum US performance requirements!
What does a better R-Value mean for you? You will feel a direct impact in your comfort, lower energy consumption (bills), and healthier home.  More insulating windows stay warmer in winter which result in a reduction or elimination of condensation, mold, and colds. More insulating windows also mean less money spent on heating and cooling. BRANZ stated that NZ could save over $730,000,000 in heating costs over their first 20 years alone, and prevent 660,000 tonnes of CO2 from being produced only by choosing high performance wood or uPVC windows instead of basic aluminium. So choosing higher performance windows doesn't only save your health, wealth, and comfort, it also saves the planet!
Fresh Air and Birdsong in the Summer, Without the Bugs
Living in New Zealand means we can enjoy fresh, clean air and the beauty of nature. ThermaScreen offers seamlessly-integrated insect screens so your windows can be wide open during the day or night, without pesky flies or mosquitoes entering your home.
Affordable Quality You Want, With The Service You Deserve
ThermaScreen is the proud New Zealand distributor of the award-winning brand, Pella Windows and Doors.
Pella is not only a recipient of the Energy Star Most Efficient Products Award but they qualify for International Hallmark Certification. This program prescribes all of the testing needed for New Zealand standards, in addition to many that aren't required for New Zealand yet.
With over 1.8 million square feet (> 167,000 m2) of manufacturing capacity at one facility alone, we work with Pella to ensure orders are manufactured quickly with strict quality control.
ThermaScreen is also a member of the New Zealand Windows and Glass Association, ensuring we meet New Zealand specific performance and testing criteria.
We are featured on ArchiPro, where our products and services are outlined for the top architects, builders, and customers seeking the most innovative and stylish solutions for their highly demanding tastes.
A Quick Snapshot
We provide competitively-priced uPVC windows that offer far more benefits than your standard (or even upgraded) aluminium windows.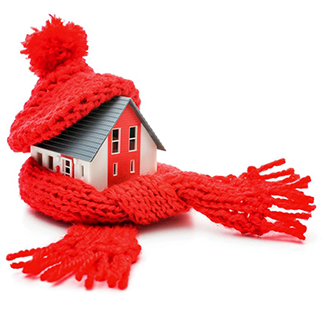 keep warm in winter, cool in summer
Better insulation in the joinery and low-e glass means more comfort all year around
Our seamlessly integrated insect screens allow windows and doors to stay open during hot summer months, without the bugs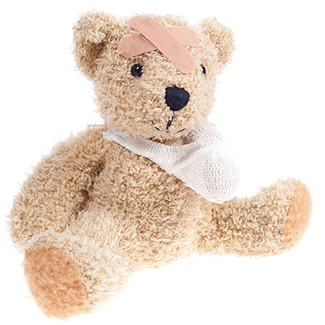 No more injury caused by open windows
Our uPVC windows come in a variety of styles, including awning, casement, and sliding options so little heads don't hit protruding windows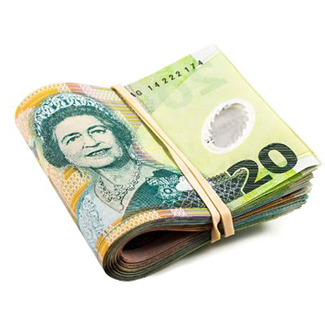 Using the US economy of scale and smart shipping logistics, we ensure our quality products stay affordable
Ready To Start A Conversation?
While we do screen our windows, we don't screen our calls or emails. Get in touch for questions or quotes today.